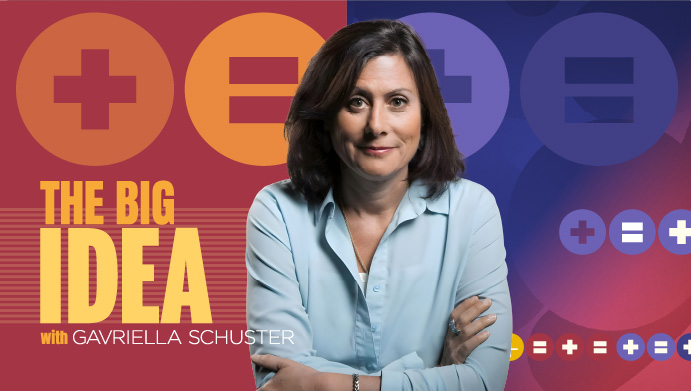 The Big IDEA, hosted by Gavriella Schuster, examines how technology and society are driving transformation in high tech. Focused on leadership, change, growth, and inclusion, The Big IDEA explores a new approach to business.
In Episode three of The Big Idea, we continue the conversation with special guest Jay McBain with a focus on external strategies to drive long term profitability while using the customer's ecosystem and a specialized service approach.
In Episode two of The Big Idea, we explore how to build internal strategies such as realigning business models.  With each episode, we examine the technological, societal, and economic factors that affect the tech industry and beyond and provide ideas and suggestions to help you become a change agent that fosters growth and innovation.
This episode is the first of a two-part series with special guest Jay McBain focused on how to build resiliency into your business. Jay McBain is a Chief Analyst for Channels, Partnerships & Ecosystems at Canalys, one of the world's leading research firms with 29 years of experience and is one of the most visible and respected thought leaders in the global channel ecosystem. You will enjoy the insights and he and I bring on the strategies to realign your business for resiliency. In the Episode three, he and I will discuss how to pivot to external strategies like Partnerships and Ecosystems.
This episode of The Big IDEA will focus on change management. A topic that I have not only studied, but experienced from my 30 years in the high tech industry. As leaders we aren't just responding to environmental, financial, or technological changes. We are often the people creating change and asking others to follow.
 
We'll kick things off with a discussion on driving change and how organizations can build resilience. I'll then share four strategies to cultivate transformation in your organization.