I spent time testing out some gadgets at Microsoft's flagship store on 5th Avenue, which was a blast! They have a ton of interactive experiences and hands-on learning opportunities for the public that showcase how Microsoft technology enables a range of users and abilities.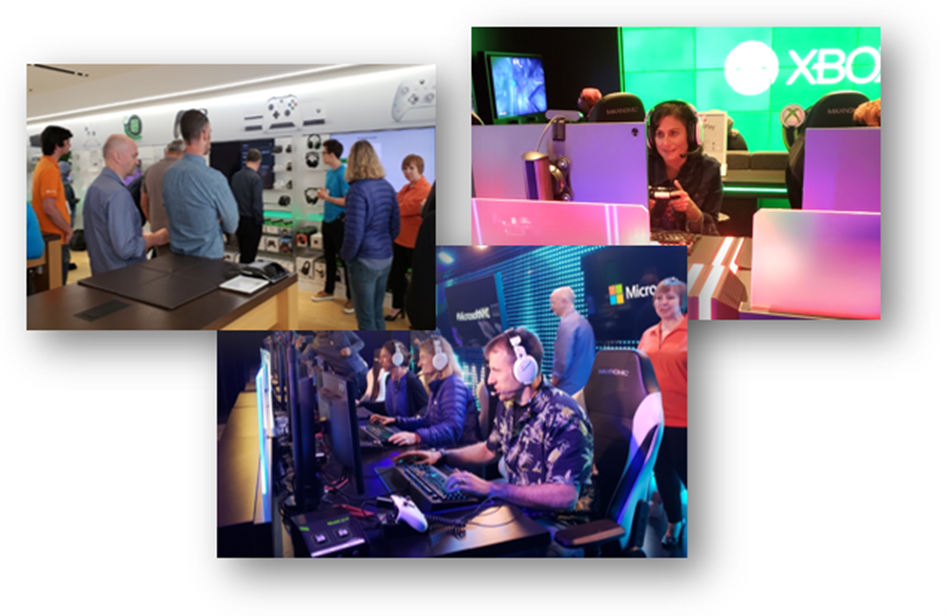 The work our product and engineering teams have done to create a world of inclusive and accessible technology is something I'm incredibly proud of. As Microsoft's Accessibility team says, "There are no limits to what people can achieve when technology reflects the diversity of everyone. Our products and services are designed for people of all abilities."
If you're not already familiar with some of the incredible tools, technologies, and capabilities product teams have created, you can explore them here!
The power of praise and 3 claps
In addition to the awesome experiences at the flagship store, there was something else I witnessed that filled me with inspiration. Every morning, just before opening, the NYC Flagship team gathers for a rally. They stand in a big circle and team members lead a discussion on each event scheduled in the store that day—gaming sessions, community events, and customer groups coming in. It's a chance to get everyone on the same page and excited about the diverse community they would be hosting.
Then, to wrap-up the meeting, there was a "praise session" where team members could give shout-outs for something great they saw happen at the store the day before. After each recognition, the whole team would give three-claps in appreciation. I loved this! It was super energizing!
Eventually, the rally would end with a special recognition. A team member from the previous day was singled-out as the Most Valuable Player for going above and beyond. I remember being filled with pride for these people I hadn't even met. There was so much positive energy from creating an inclusive and empowering team moment for every person on the team!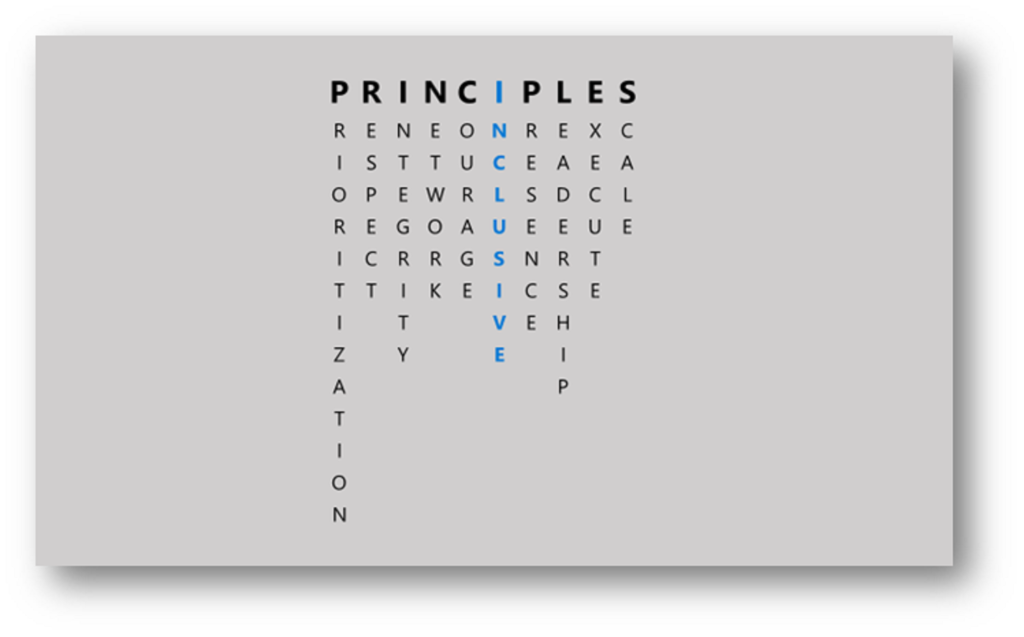 Generating strength through inclusivity
The whole scene got me thinking—what are some small things I can do with my teams to drive energy and inclusivity in our organization? As leaders, we can get caught-up thinking we have to create big, elaborate exercises to build team unity.
But simple acts of inclusivity can be much more impactful. Taking the time to acknowledge individual or team contributions can go a long way. Even something as simple as listening intently as a group and recognizing someone else's perspective is a powerful way to build team strength.
Here's a challenge: What is one thing you can do today to promote inclusivity on your team?
Chime in below; maybe you'll find ideas from others that would be perfect to integrate into your team!