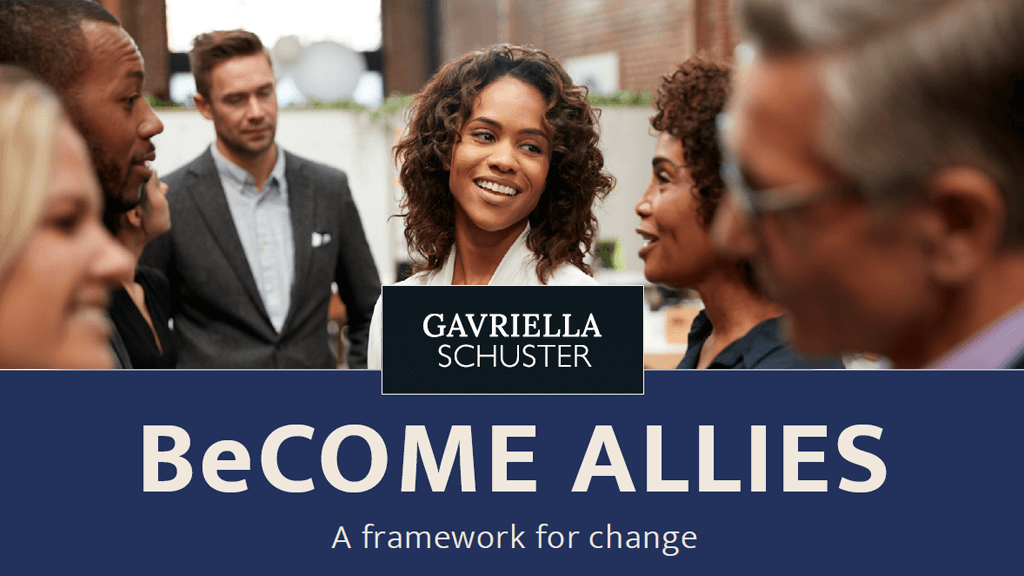 I am thrilled to share with you my new eBook – BeCOME ALLIES eBook: A framework for change.  It is hot off the digital press, and I would be honored if you would download and give it a read. This eBook guides readers through my framework for how to BeCOME an ally (a champion for women in the workplace) and the actions ALLIES take each day to make a difference.
I call on each person reading this eBook, regardless of gender, to BeCOME an agent of change—BeCOME an ally. I don't expect you to do it without guidance. In my TEDx Talk, I outlined my framework for how to BeCOME an ally: Connect, Outreach, Mentor, and Empower. This framework addresses four fundamental methods to create a multiplier effect and get more women into tech. This eBook goes deeper into the framework and expands on the fourth method, Empower, with six additional actions you can take each day to help make our industry better, stronger, and more inclusive.
Actor Victor Webster said, "Everything we do, even the slightest thing we do, can have a ripple effect and repercussions that emanate. If you throw a pebble into the water on one side of the ocean, it can create a tidal wave on the other side."
Consider the actions captured in this eBook your pebbles. Together, let's throw them courageously and with purpose. Hopefully, on the other end, we'll create a tidal wave of change.