I want to introduce you to some of my confidants and colleagues – women who I have gotten to know over the last 30 years whose career progression has been nothing short of inspirational.  These are women who have had incredible careers and are very successful.  They are remarkable, smart, and motivated women.  They have also had the support of some very special ALLIES who have supported them through various moments of their lives. 
Each have rich stories, I am sure like many of you, of allyship.  In my upcoming series on ALLIES over the next several months, we will share these stories both from their perspective and the perspective of the male allies in their lives that have enabled them.  They align to each element of my framework, but more importantly their stories demonstrate the importance and power that allies have played on their own careers.  You can do this too!  You can #BeCOME and ally and build your ALLIES!
Having the support of ALLIES does not guarantee that your own career trajectory will accelerate at the same pace as these women, but it will empower you to find the courage and confidence within yourself to unlock your full potential.  You may be surprised at how far you will go when you believe in yourself and give yourself permission to go bigger and lead.
Here is quick view into the stories from the perspective of the women that were supported.  Tune in to get the 360 on these stories from the men who are their ALLIES.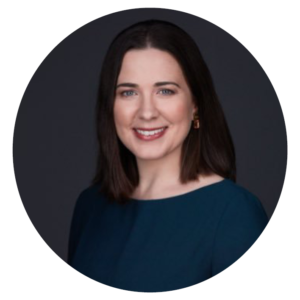 Melissa Mulholland CEO, Crayon
ADVOCATE
"Having an ally has been instrumental in expediting my career over the last 10 years. When I changed roles to help CEOs develop their Cloud strategy, I struggled with "imposter syndrome." I didn't believe I deserved the opportunity to offer strategic guidance on improving their profitability in transitioning to cloud-based services. During this time, one of the CEOs I was advising pulled me aside and asked for me to stop putting myself down and instead accept that I wouldn't be in the position I was if I hadn't earned it. He supported me in meetings, amplified my ideas and even sponsored me for the role I am in today.  He pushed me to believe that I was talented and smart. Essentially this ally paved a path for me to simply believe in myself."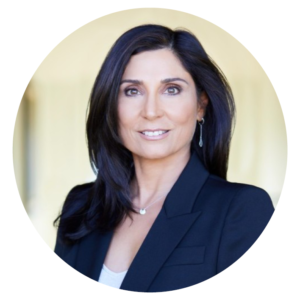 LISTEN
"A male senior leader who listened to what I had to say and "saw" me and the value I could bring as a software engineer, advocated for me with our Board and sponsored me to become the first-ever partner at PwC in a purely technology role. This set a precedent in the firm's partner admission process and helped me crack a glass ceiling at the same time."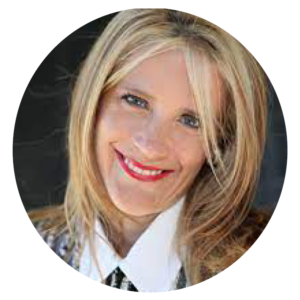 Dawn-Marie Elder
GM, Sippio
LIFT
"When I was considering switching careers – leaving roles in large organizations to join a start-up – a long-term, male mentor of mine helped me to see beyond specific roles I had held and reminded me of the fundamental assets and capabilities I had gained from my collective experiences. He influenced the decision I made to invest in myself as a leader in a start-up by reminding me of my core, aggregate skills vs. how others might limit their view of me to a very specific role or function. These days, I wear a lot of hats and I love what I do more than any role I had in the past because I'm able to apply past to present every day with intention, this ally lifted my confidence and spirits in that crucial moment helping me to soar."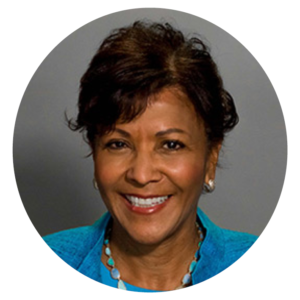 INCLUDE
"For the last 12+ years I've worked with a leader who has ensured that I "owned" my seat at the table.  He included me in critial scenarios and has given me the opportunities to grow and expand my horizons. He has been a strong supporter both internally and externally and exhibited a high level of trust and confidence in me that I truly value.   We can accomplish so much on our own, and with a great ally in our corner, we can accomplish and  conquer even greater challenges and have some fun while doing it!."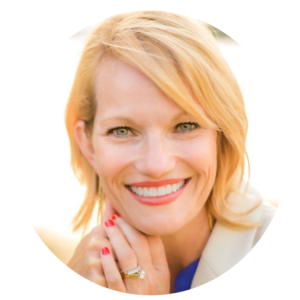 ELEVATE
"When I was started my business in 2007, I was the CEO of Northwest Cadence. It was assumed that my husband, who also worked in the business ran the business. Yet I was the CEO. Year after year, meeting after meeting, he elevated me through every interaction. His allyship gave me the confidence and courage to embrace what I knew in my heart – that I was, indeed, the right woman for the job."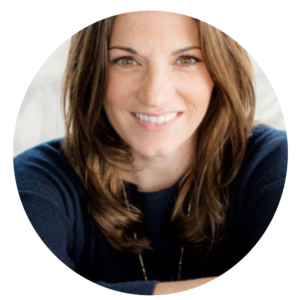 Sarah Haggard
CEO, Tribute
SPONSOR
"Most of Tribute's investors are men. It wasn't until a few notable men started advocating for me in rooms without me there, that we began to gain traction on our fundraising. I'm grateful for those men, but also encouraged to see more women entering the startup ecosystem, as founders and investors."
These stories demonstrate that when you are an ally, your simple actions can change lives. When you believe in yourself, when you know you are not alone, you can move mountains. Stay tuned to hear the complete story from each of these inspirational women and their male allies, starting with Melissa Mulholland and Rune Syverson's story next month.  Let's start changing more lives.