It was April 2020. The impact from the COVID-19 pandemic was tightening its grip on communities around the world. And like millions of others, @Mary Thompson found herself out of a job, filing for unemployment. After a few years working in the tech industry, she was suddenly laid off by her employer. Despite being knocked down, she kept a positive outlook.
"I think everything happens for a reason," she said, "so I was just trying to figure out what's my purpose? What am I supposed to be doing? Why did everything just get taken out from underneath me?"
After three months on unemployment, Thompson started to worry. She had worked so hard to break into the technology industry once before, and she started wondering if she'd be able to break through again. Then one day, she followed the voice in her head, which lead her to Hannah House—a women's shelter in Columbia, South Carolina.
"I was driving to the store, and I just knew that I had to go to Hannah House. So, instead of turning left off the freeway, I turned right," Thompson said.
She didn't go to the shelter looking for a place to stay. She went because she felt called there. She knew there was work to be done.
Hannah House specializes in long-term housing for women who have fallen through the cracks. Its program is designed to break them out of the cycle that brought them to the shelter. One of Thompson's friends had found herself in a dark place and could have used an organization like Hannah House. So, Thompson was there to give back and to help the residents learn some computer skills that would lift them out of their current situation.
"I didn't have a job. So, it allowed me to pour myself into something and have a purpose," she said.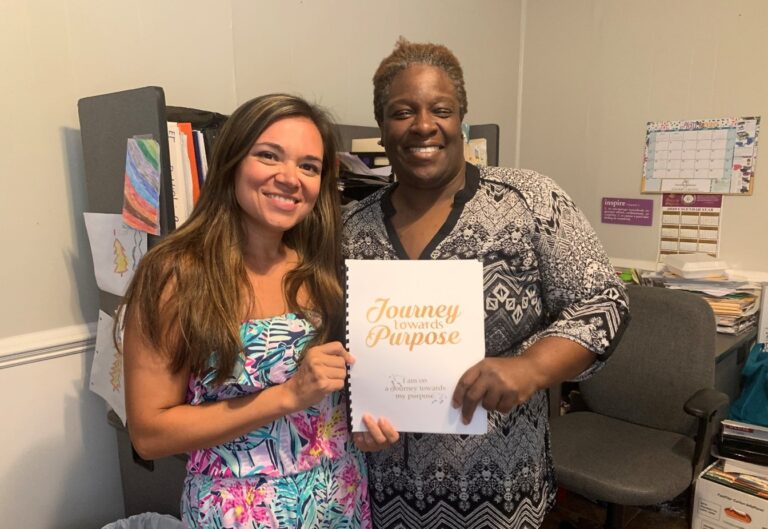 Thompson lobbied the local Rotary Club for computers and worked with an internet provider to bring reliable WiFI to Hannah House. She set up a tech center for the women to learn computer skills. Thompson's son donated his PlayStation so the children at Hannah House could play video games. The impact has been remarkable.
"With computers and WiFi, we have residents who are earning online certifications for new skills that are helping them re-enter the workforce," said Kiwan Fitch, who manages Hannah House. "The internet connection also means the children of our residents can attend virtual school. This has been a blessing."
Thompson's story is the definition of empowerment—giving someone the ability and the confidence to learn, grow and do something for themselves. Empower is the fourth action in the BeCOME framework I developed for my recent TEDx Talk: BeCOME an Ally – How to achieve gender equity. The most impactful thing you can do for another human being is to empower them and help create an inclusive environment where people can be seen and heard for who they are as individuals.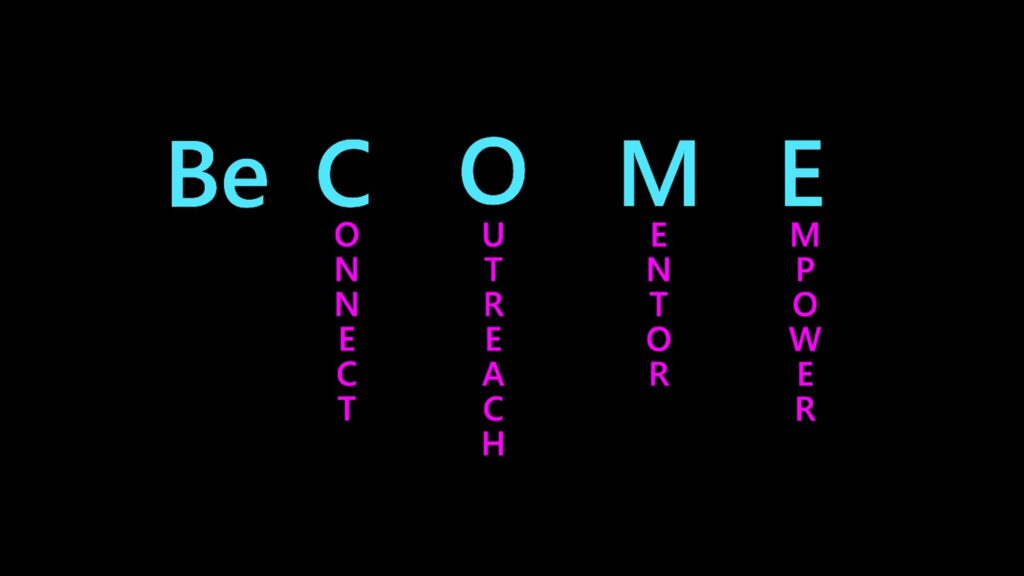 Through her work with Hannah House, Thompson has empowered a community of women who were struggling to find their purpose. They couldn't see the possibilities that were out there. Thompson has opened their eyes and opened doors to a brighter future. And in creating access for others, Thompson has found her own purpose—thanks to an IT company with a mission of helping others.
During her work with the shelter, Thompson connected with a company called @Bam Boom Cloud—a woman-led IT organization specializing in Microsoft Global Dynamics 365 Business Central. When they learned about Thomson's work, they provided resources for a technology bootcamp so the women at Hannah House had an opportunity to learn more digital skills. And they paid for a year of Wi-Fi access for the shelter. And the icing on the cake came when they offered Thompson a job.
"We didn't even have the budget for Mary at the time," said Bam Boom Cloud CEO @Vicky Critchley. "But within five minutes, I knew that she was right for us and we were right for her."
Critchley says empowerment is part of the culture at Bam Boom Cloud. They believe technology shouldn't be a burden for small and midsize businesses. It should be an enabler. Bam Boom Cloud focuses on removing the barriers and empowering their customers.
"There's a purpose to the business. It's not just about making profits. It's about democratizing the technology, being more inclusive, and using the technology to help one another," said Critchley.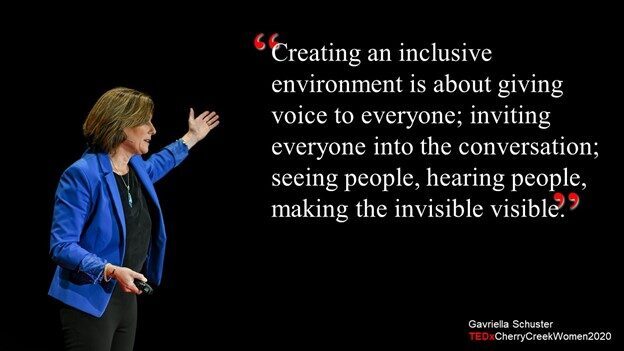 It's not hard to recognize the synchronicity between Mary Thompson and Bam Boom Cloud. Thompson leveraged her voice and her passion to empower the women at Hannah House with new technical skills. Bam Boom Cloud empowered Mary by supporting her efforts. And together, they're using their influence and commitment to empower women and business owners with digital skilling and technological access.
That's the kind of commitment that's required for real change. It's an example of the BeCOME framework in action and a reminder that through technology democratization, purpose-driven leadership and allyship, we can become agents of change and close the gender equity gap in the technology industry.
Connect | Outreach | Mentor | Empower
With these four actions, we can build healthier workplace cultures. We can attract new employees, customers, and investors. We can increase opportunities for all women and build a new generation of leaders that understand the value of equity.
We can do it. But it will take intentional action from all of us. I hope you'll join me on this journey.
Click on the words above to read the other articles and join the movement to BeCOME an #AgentOfChange.
Click here to learn more about Microsoft partner Bam Boom Cloud.